Welcome to Cold Springs Animal Hospital!
Cold Springs Animal Hospital provides quality veterinary care for dogs, cats, and large animals in Anna, TX, and the surrounding communities. We are a modern and inviting hospital boasting superb veterinarians, and numerous caring support staff dedicated to our patients, clients, and community.
As a full-service animal hospital, we offer the following:
Please call (903) 482-0573 to schedule an appointment or request an appointment online.
Our Clients Love Us

This is a great place for your pets, reasonable and excellent service.
Joy Mookerji

These folks are always great w/my 4 dog!Am able to call ahead for any medication refills for them and they're very prompt in filling. Front desk staff always super busy....Attentive to all t...
Jules Gerber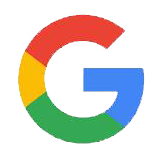 4.8
Rating on
Google Reviews!