Welcome to Cold Springs Animal Hospital!
Cold Springs Animal Hospital provides quality veterinary care for dogs, cats, and large animals in Anna, TX, and the surrounding communities. We are a modern and inviting hospital boasting superb veterinarians, and numerous caring support staff dedicated to our patients, clients, and community.
As a full-service animal hospital, we offer the following:
Please call (903) 482-0573 to schedule an appointment or request an appointment online.
Our Clients Love Us

This is a great place for your pets, reasonable and excellent service.
Joy Mookerji

This is the Animal Hospital to go to! They are kind and friendly and have a great atmosphere for when you have a sick animal. We have horses that were treated by Cold Springs and they are no...
F S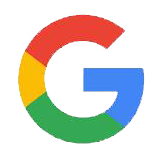 4.8
Rating on
Google Reviews!